Misawa, Japan
Misawa Air Base
..
(Click on Image for larger view)
Misawa Air Base
The 35th Fighter Wing is the host unit at Misawa Air Base, Japan -- the northernmost U.S. air base in Japan. The only combined, joint service installation in the Western Pacific, Misawa Air Base is located on the shores of Lake Ogawara in Misawa City in the Aomori Prefecture.
The wing's mission is to "help defend Japan and promote regional security in the Pacific by providing forward presence, deployable forces, and quality mission support."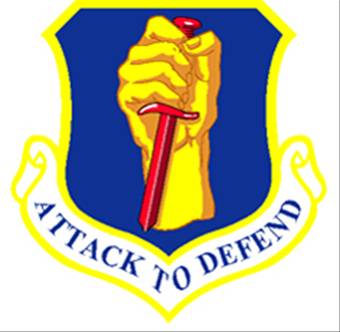 The wing flies two squadrons of the Block 50 model F-16CJ and F-16DJ Fighting Falcon. The wing conducts daily F-16 flight training to maintain its combat readiness edge. Its pilots fly air-to-air weapons delivery exercises over water and sharpen their air-to-ground skills using the ripsaw gunnery range located 12 miles north of Misawa.
In addition to its flight training schedule, the wing holds quarterly local operational readiness exercises, which allow its people to concentrate training on war fighting skills essential for readiness. The 35th Fighter Wing also maintains its readiness by participating in Pacific Air Forces-sponsored exercises, including Cope Thunder in Alaska, and joint U.S. forces exercises, such as Cobra Gold in Thailand. Three times a year, the wing participates in 5th Air Force-sponsored Cope North bilateral exercises involving the United States and Japan.
Four groups are assigned to the 35th Fighter Wing: the 35th Logistics Group, 35th Medical Group, 35th Operations Group and 35th Support Group. The 35th Fighter Wing also serves as the host unit to a variety of associate units representing all four U.S. military services. These units include Naval Air Facility Misawa, Naval Security Group Activity Misawa, Company E Marine Support Battalion, 301st Intelligence Squadron, 3rd Space Surveillance Squadron and the Army's 750th Military Intelligence Company.
HISTORY:
Although originally activated at Johnson Air Base, Japan, on Aug. 18, 1948, the wing carries bestowed honors of the 35th Fighter Group, which traces its origin back to Dec. 22, 1939.
Through various reorganizations, redesignations, inactivations and reactivations, many installations at various points around the globe have been home to the 35th Fighter Wing and its changing mission. Its original mission was to fly air defense over Japan, but in 1950, the wing deployed a tactical group and two squadrons to support ground forces during the Korean War.
From 1971 to 1992, the 35th was assigned to George Air Force Base, Calif. During Operation Desert Storm, the 35th operated out of Saudia Arabia and played a key role in the war's successful air campaign by flying 3,072 combat missions totaling more than 10,000 hours. From May 1993 to September 1995, the 35th was based at Naval Air Station Keflavik, Iceland.
After a 37-year absence, the 35th Fighter Wing returned to its roots Oct. 1, 1994, when it replaced and assumed the mission of the 432nd Fighter Wing at Misawa Air Base.
Throughout the 35th Fighter Group's and 35th Fighter Wing's five-decade history, it has flown 24 different aircraft. Its major unit awards and citations include one Distinguished Unit Citation, three Presidential Unit Citations, six Air Force Outstanding Unit Awards with Combat "V" device, five Air Force Outstanding Unit Awards, and three Republic of Vietnam Gallantry Crosses with Palm.
35TH FIGHTER WING GOALS
-- Maintain a High State of Readiness
-- Enhance our Community's Quality of Life
-- Forge a Responsive Support Structure
-- Strengthen U.S. - Japanese Relationships
SOURCE: Fact Sheet: 35TH FIGHTER WING MISSION
OFFICIAL AIR FORCE SITE: http://www.misawa.af.mil/
..
(Click on Image for larger view)
..
..(Click on Image for larger view)
..
..
..View inside the Hanger (Click image for larger view)
Flightline Night Ops
MISAWA AIR BASE, Japan -- A 13th Aircraft Maintenance Unit crew chief helps prepare an F-16 Fighting Falcon for takeoff during the early morning hours Jan. 18, 2008. Members of the 13th Fighter Squadron were headed to Eglin Air Force Base, Fla., to participate in the Combat Hammer weapons system evaluation program. (U.S. Air Force photo by Chief Master Sgt. Michael Atkinson) (RELEASED) (Click on image for full size)
..